These Nik Software suite consist of seven plugins, works with Adobe Photoshop, Elements and Lightroom in Windows 10/8.1/8/7 PC. Alongside with the mentioned premium photo editing softwares, the Nik collection works with Apple Aperture on Mac OS X Yosemite and El Capitan. Google Nik Software Collection free download is available from March 24, 2016. – Nik Software Dfine 2.109 – Nik Software HDR Efex Pro 1.202 – Nik Color Efex Pro CE for Nikon Capture NX2 3.004. Set of plugins Nik Software for Adobe software under Mac OS X: – Nik Software Sharpener Pro 3.006 – Nik Software Color Efex Pro 4.000 – Nik Software Silver Efex Pro 2.001 – Nik Software Viveza 2.006 – Nik Software.
Google Nik Collection is a grand suite of tools that will add a different touch to your photos by adding filters and bold effects that give your photos more character. Several different applications offer a wide variety of functions that when combined together, will make your images look professional.
This toolkit is integrated into a range of Adobe Photoshop plug-ins that you can use directly from your filter tab. Nik Collection provides tons of different options so you can add an almost infinite number of effects.
The first block, Analog Efex Pro, contains nine new filters that will make your photos look like they were taken from a classic analog camera. All you'll need to do is select one of them and apply them to your image. You'll also have the chance to add on more layers of 'dirt and scratches', vignettes, as well as film filters to make your pictures look more realistically antique.
Color Efex Pro is another secondary function in this pack that allows you to choose 55 different effects in which you'll be able to establish control points in order to make different elements more visible. Take a look at Dfine, which allows you to adjust contrast and reduce visual noise from other colors separately, that way you can enhance your photos while preventing them from looking too grainy.
HDR Efex Pro allows you to create HDR photos by combining different characteristics of this effect along with modifying tonality, tone compression, and color. This option recovers lost enhancements, reduces shadowing, and adjusts photo tonality to achieve a natural looking, high photo quality for perfectly balanced shots. With Sharpener Pro, you'll be able to make your photos look crisper and sharper by defining the control point for each file.
Another great feature in this filter toolbox is Silver Efex Pro, which is a section that contains 38 different black and white and sepia filters that will give your pictures a more modern or classic look depending on your needs. Finally, saving the best for last is Viveza, which is a function that offers different control marks like shine, contrast, saturation, shadowing, RGB range that all come together to enhance your photo quality to get an intense, richly colored image.
By

Jessica
Nik Collection For Mac Download
Filters by Nik Collection now free thanks to Google
Nik Collection was created in 1995 as an independent studio specialized in creating filters and effects for digital photography. They're also the founders of Snapseed. After being acquired by Google in 2012, Nik Collection's image filters are now available as a complete set of plug-ins for Photoshop and other Adobe products that you can use to apply all kinds of professional effects to your images for free.
Read more
Description
Add the power of the Nik Collection by DxO to your workflow today and create stunning images faster. The most complete collection of plug-ins from Nik Collection by DxO companies using proprietary U Point, which allows you to subtly adjust the brightness, contrast, color saturation and other parameters of individual objects or areas of the photograph. The Complete Nik Collection by DxO includes all of the latest award-winning plugin software titles for Adobe Photoshop® and Adobe Lightroom® including: Color Efex Pro, Silver Efex Pro, Viveza, Analog Efex Pro, HDR Efex Pro, Dfine, Sharpener Pro and DxO PhotoLab 2 Essential Edition. All products feature Nik Software's patented U Point® technology, giving photographers the most powerful tools for precise and natural photographic enhancements and corrections without the need for complicated selections or layer masks.
*** PerspectiveEfex removed from installer (no k'ed)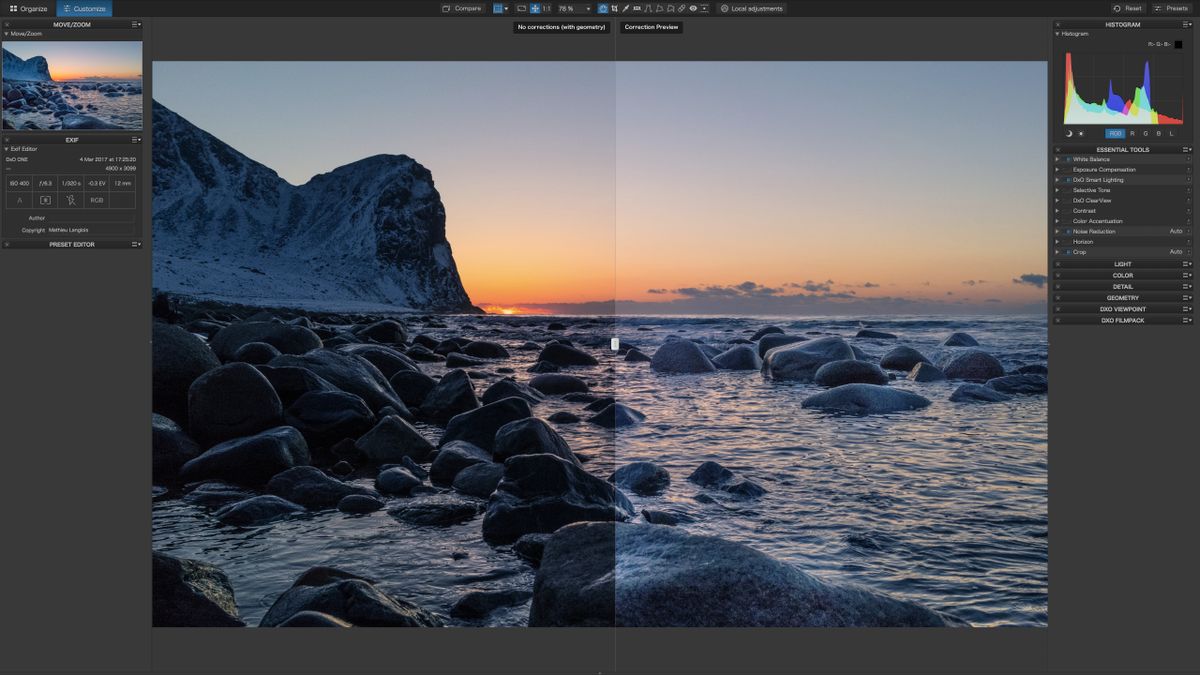 Nik Collection Mac Os High Sierra
Screenshot
Google Nik Collection For Mac
Download Links
Nik Collection Mac Os
Nik Collection 3 by DxO v3.0.8 Patched (macOS).zip (2.0 GB) Mirror